There are many reasons that foreigner traveling, working and visiting relatives or entering Vietnam needs a visa to enter this country and stay for long time. Because every visa is issued with limited period so when the visa is about to expire but you want to continue staying in Vietnam, you have to extend visa. Keep reading this article to know Vietnam Visa Extension.
After entering Vietnam for a specific duration as allowed. You may want to extend or renew your Vietnam Visa to stay longer in Vietnam. As a result, Vietnam visa extension service has been popular in helping travelers continue staying in Vietnam after their visas expire without exiting Vietnam to apply for a new one again. Currently, Vietnam visa extension/renewal is only applicable for 1 month or 3 months (single/multiple entry).
In case travelers has visa expired without further extension, they will be punished due to overdue visa, can be deported from Vietnam and listed on the entry blacklist, so we advise you to remember the expiration date so as not to be punished.
What type of visas can be extended?
The 3 basic Vietnam Visa extension are trade visa, tourism visa, and work visa. VVietnam visa requirements for Australian citizens and Procedures are different.
What are required to extend Vietnam visa?
You have 2 ways to get your visa renewed/ extended: through Vietnam Immigration Departments directly or through a travel agency. Generally. It is easier and hassle-free to extend the visa through a travel agency. The only in-hand document you need to prepare is your original passport with 2 blank pages at maximum. The processing time takes from 5 to 10 days, depending on your type of Vietnam visa so we suggest you should extend your Vietnam visa at least 1 week before your visa expires.
>> New update about Vietnam visa fees.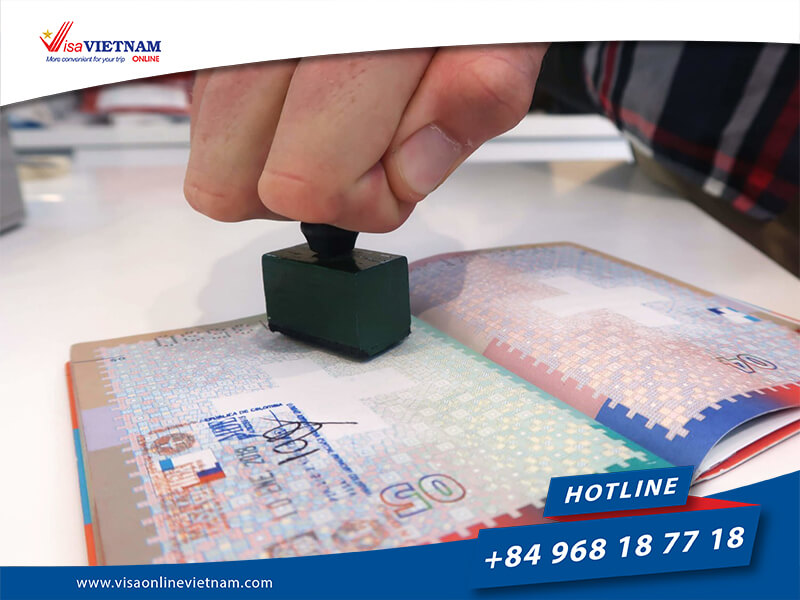 Where To Get Vietnam Visa Extension?
You can get a visa agency extend Vietnam visa for you or pay a visit to the Vietnam Immigration Office in Vietnam. Their addresses are:
Vietnam immigration Department In Hanoi city: No. 40A Hang Bai Str., HoanKiem Dist., Ha Noi
Vietnam immigration Department In Da Nang city: No. 7 Tran Quy Cap Str., Da Nang
Vietnam immigration Department In Ho Chi Minh City (Saigon) city: No. 254 Nguyen Trai Str., Dist.1, Ho Chi Minh City
How to extend visa with visaonlinevietnam.com?
With the aim of getting more and more opportunities to support our valued clients, http://visaonlinevietnam.com/ has also developed Vietnam visa extension/renewal service. If you live in Hanoi or Ho Chi Minh city, we can come in person to pick up your passport at your address on your request.
To extend/renew your visa through our company, you are have to follow the below steps:
Step 1: Please send us your scan of your passport and the page containing your current Vietnam visa to our email sales@visaonlinevietnam.com.Then we will send it to Vietnam Immigration Department to check your information before extending/renewing your visa.
Step 2: We will inform you about the visa extension fee and whether your visa can be extended/renewed as visa extension varies for each case.
Step 3: For those who are in Ho Chi Minh City, please bring your original passport to our office: In case, you are in Ha Noi, please let us know your current address so that our staff will come in person to pick up your passport there.
Step 4: Wait some days to get your passport back together with your new stamped visa. In the below table, you can refer for detail processing time for each type of visa :
TYPE OF VISA
EXTEND VIETNAM VISA
RENEW VIETNAM VISA
In Hanoi
In Ho Chi Minh
In Hanoi
In Ho Chi Minh
1 month single
120 USD
45 USD
140 USD
110 USD
1 month multiple
190 USD
120 USD
210 USD
135 USD
3 months single
190 USD
95 USD
195 USD
135 USD
3 months multiple
240 USD
165 USD
270 USD
185 USD
Applying Vietnam visa Extension, you can get your Vietnam visa extended in Ho Chi Minh city, Ha Noi, Da Nang or Phu Quoc. Let's apply visa at visaonlinevietnam.com!
When do you need to renewal visa?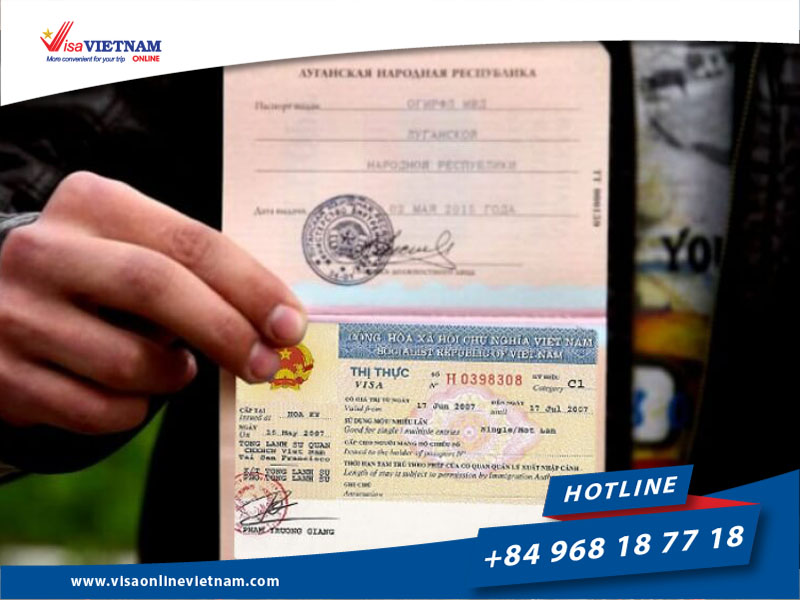 Renewal Visa means that you are issued a new visa stamp and visa sticker on your passport with the new duration permission. The staying length is valid maximum in 3 months. Moreover the visa renewal fee is higher than the visa extension fee because we have to pay stamping fee and visa sticker fee for you. Visa renewal is ready for someone who:
Entered Vietnam with visa exemption.
Has current visa is not correspondent to your staying extending requirement. If you would like to upgrade your current visa from 1 month to 3 month, you have to apply to renew 3 month single entry or 3 month multiple entry.
If you would like to upgrade your current visa from single entry to multiple entry, you have to apply to renew visa.
Wish to get multiple entry visa in 1 month and 3 months.
***
www.VisaOnlineVietnam.com is operated by VIETNAM VISA SERVICE., Co. LTD VIETNAM with more than 18-years experience in visa service and 20-year in traveling arrangement. This website was set up to offer visa applicants the most convenient but cheapest services that meet the criteria of Quality, Safe and Secure; Reliability, Prompt Responses, Competitive Prices, and Customer-Focused Approach; save your time & money; Money back guarantees for declined applications.
In case there are any question, please do not hesitate to contact us at Hotline: +84 968 18 77 18/ WhatsApp: +84 – 982 879718 or Email: sales@visaonlinevietnam.com/ Fanpage: https://www.facebook.com/visaonlinevietnamcom/