All US citizens do need visa to enter Vietnam. Nowadays, getting visa for Vietnam for US citizens is quite easy and convenient.  As since February 01st 2017, in an attempt to eliminate the last barrier to foreign tourist especially the US citizens, Vietnam e-Visa was introduced together with Visa on arrival and Vietnam Embassy visa.
Definition & usage of Vietnam EVISA
E. visa Vietnam or electronic VISA is the most up-to-date method of issuing Vietnam VISA. This method allows you to complete the process totally online and no guarantee from a third party required. In exchange, you are limited in the type of VISA, validity and extension ability. EVISA is accepted at certain border gates and also applied for citizens in some particular countries. But fortunately, the United States of America is one of them.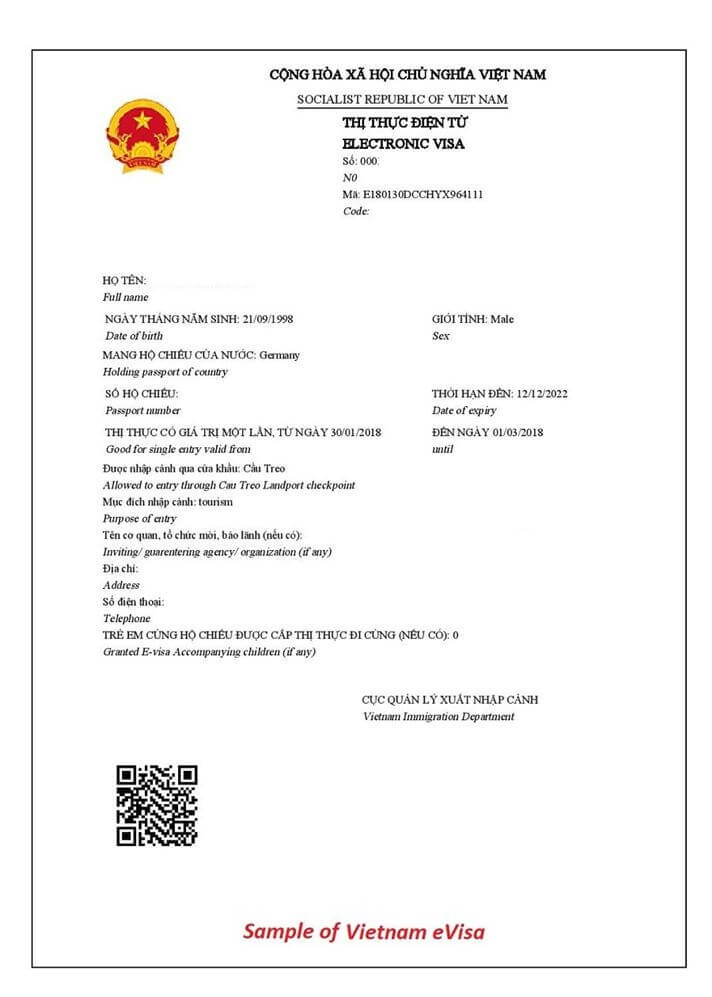 List of Vietnamese ports which allow foreigners to enter or exit by EVISA
No.
Port name
International Airports
1
Cat Bi International Airport
2
Cam Ranh International Airport
3
Can Tho International Airport
4
Da Nang International Airport
5
Noi Bai International Airport
6
Phu Bai International Airport
7
Phu Quoc International Airport
8
Tan Son Nhat International Airport
Land Border Gates
9
Bo Y Landport
10
Cha Lo Landport
11
Cau Treo Landport
12
Huu Nghi Landport
13
Ha Tien Landport
14
Lao Bao Landport
15
Lao Cai Landport
16
Moc Bai Landport
17
Mong Cai Landport
18
Nam Can Landport
19
Song Tien Landport
20
Tinh Bien Landport
21
Xa Mat Landport
Seaports
22
Da Nang Seaport
23
Hon Gai Seaport
24
Hai Phong Seaport
25
Nha Trang Seaport
26
Quy Nhon Seaport
27
Ho Chi Minh City Seaport
28
Vung Tau Seaport
The validity of Vietnam E VISA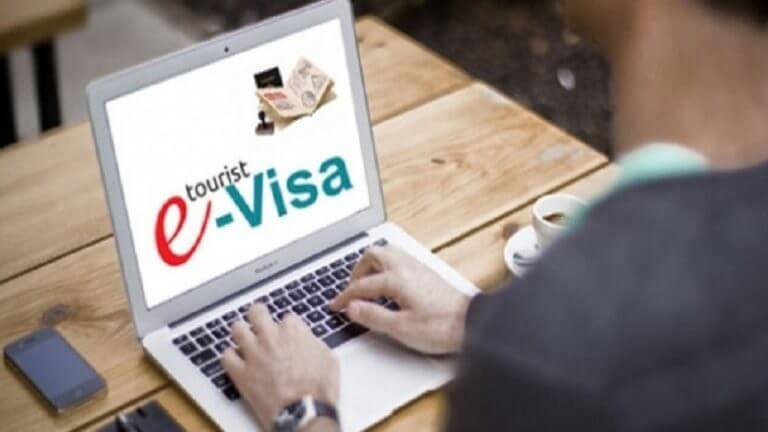 As we mentioned above, Vietnam E VISA is limited at the issued type of VISA as well as its validity. In particular, you can only apply for a single-entry E VISA with the maximum validity of 30 days for business and travel purpose. Vietnam E VISA currently doesn't support other purposes. An extension request is required if you want to stay in Vietnam longer.
Requirements and process to get an E. visa Vietnam
Unlike Vietnam VISA on arrival, you don't have to prepare photos, entry forms, documents or cash to get through the Vietnamese border gate. There are many agencies that provide EVISA issuing service but it is better to do it yourself through the authentic application form for EVISA provided by Vietnam Immigration Department. After filling the online form, you are asked for electronic payment information. It costs US$ 25 (or VND 550,000) as the EVISA service fee. If your request is refused, the fee won't be refunded.
You will receive a registration code to check the result. It costs at least 3 days of processing before the result is available. You can check your result in Vietnam EVISA search menu by entering your registration code, registration email and your date of birth.
If your request is approved, please print it out. You have to show it to the immigration official at an EVISA allowed Vietnamese border gate. There is no need for other documents or procedures.
The cost to get Vietnam visa stamped upon arrival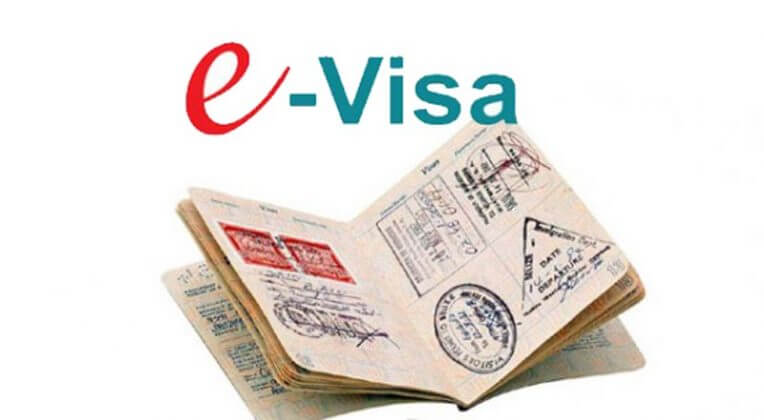 Payment method is required through electronic payment gateways like Visa or Mastercard. The service fee is prescribed as US$ 25 (or VND 550,000) in the official website of Vietnam Immigration Department for applying EVISA. Even though, a double check by mailing to the Vietnam Embassy in the United States is recommended.
Pros & cons of Vietnam e Visa
It is the most up-to-date method of getting Vietnam VISA. EVISA issuing is fast, simple and secure. You don't have to provide your personal information to any third-party agency nor don't have to prepare any other documents and it only costs you 3 working days of the process. Besides, as the electronic payment method is applied directly to the Vietnamese government, you can avoid the additional service fee charged by the medium but still benefit the convenience.
In exchange, you can't issue a visa Vietnam for US citizens with longer validity than 90 days and it is single-entry only. Extension process for EVISA is harder than the other, as it can only be conducted in Hanoi with an expensive price. Vietnam EVISA is also allowed in certain border gates, makes it somewhat inconvenient.